About Us
Meet the Team
PMI Blue Ridge is a full service real estate asset management company that provides professional property management and real estate brokerage services. We provide both residential and commercial property owners with the highest quality property management services using state-of-the-art technology to keep them informed of how their investments are doing in real time, while providing tenants of these properties access to maintenance requests and billing.
PMI Blue Ridge is dedicated to providing our clients with excellent customer service by maximizing owner profitability while preserving their investment in real estate. At PMI Blue Ridge, we make property management, manageable!
Our office is locally owned and independently operated. We are part of a larger franchise that has been perfecting and changing the property management industry for over 20 years. The experience PMI has gained worldwide… truly reflects within our service offerings on a local level.
The key to our success is not only providing prompt, friendly and professional services to our property owners and their tenants, but also understanding that your property is an important investment in your future as well as ours. We not only strive to increase the value of your asset over time, but we also help you set the maximum rent possible so each month you grow in your investment.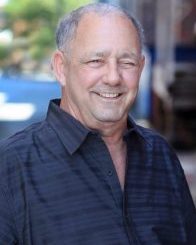 Richard Prince Owner
Real Estate investing has been a lifelong pursuit. I was taught at an early age that NOW is a great time to invest. I also had an urge to be creative and didn't know how to express that. Until I could figure out what I wanted to do with my life I chose to go to Cosmetology School. After I graduated, I walked into Vidal Sassoon's in NYC and applied for a job. It was a fluke and I never thought I would get a position there. Well, I was wrong and what was something to do short term turned into a 40-year career. When my body said stop, I decided to go to Real Estate School and start a new career. I absolutely loved it. My son and I partnered about 5 years ago to help people find their home here in the mountains of NC. What we noticed was there wasn't a dedicated company in the area to just Property Management. Seeing an opening we decided to search for a great Franchise that would give us the tools and direction to serve as the best Management company in the Area. That search led us to PMI. The number 1 Property management company in America. With over 140 locations and 40,000 properties under management this is who we needed to bring true professionalism to WNC.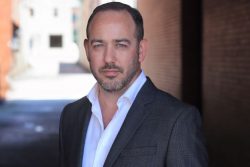 Corey Prince Co-Owner and Broker
From an early age Corey had a passion for real estate in many aspects, whether it be building, renovating, or investing. Not only is he a licensed Real Estate Broker, but he also has a General Contractors license. He is your go to guy for all things Real Estate.
After graduating from Hendersonville High School he attended University of Cincinnati focusing on business management, before returning to NC to finish his degree in golf course management. After spraying more chemicals then he'd like to think about, he decided to follow in my father's foot step and go to cosmetology school. Although they never worked together in a salon, Corey was always able to rely on his father's 40 years of experience when he needed it. In 2013 he and his father formed a company to invest in real estate which lead to them both getting their broker's license. They have partnered up again to form PMI Blue Ridge.
In addition to his dedication to operate a successful property management company, Corey and his wife Kasey love to spend time with their two young children Adaline and Aaron, serve his community as the treasurer of his Rotary club, or just enjoying the beautiful WNC mountains and all they have to offer.